Available
1996 Land Rover Discovery I - Alpine White
$72,500.00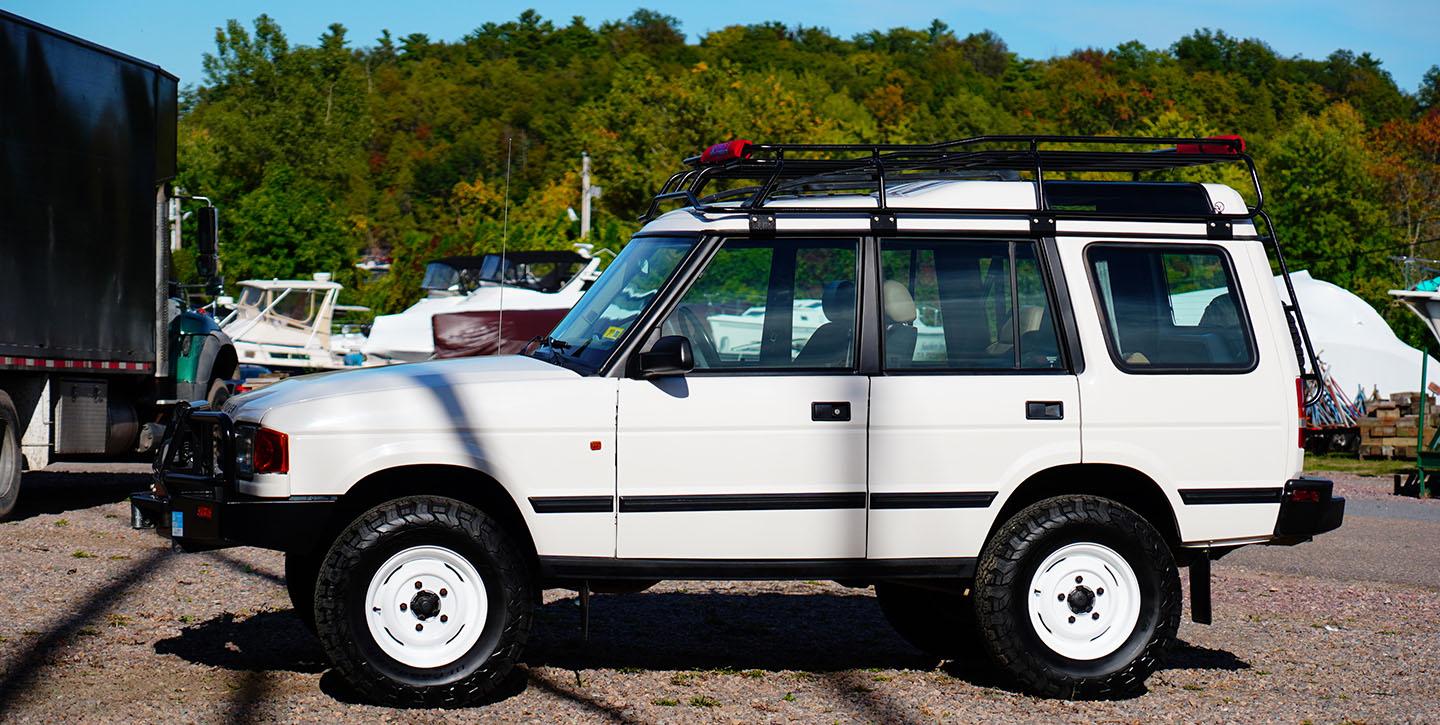 Vehicle Overview
---
This is a time capsule '96 Alpine White Discovery I that we're incredibly proud to be offering. You don't see many examples of Discoveries in such quality shape — corrosion-free top to bottom, nice body, 63k low mileage, and a life spent in California. This model Land Rover is very attractive for its utilitarian style and drivability. BF Goodrich All-Terrain tires and the painted steel wheel (we swapped out the stock alloy) create a high stance that strengthens its appealing utilitarian aesthetic. The Discovery I is not a coil and distributor car. It has GEMS ignition, purely electronic ignition with no mechanicals making it a very reliable vehicle. And the fuel injection system for a Discovery I feeds each cylinder individually, unlike an RRC, for improved engine performance.
The Land Rover Discovery I was the most capable SUV you could buy in 1996. And this example has been preserved beautifully. Ready to be driven and loved by her new owner, or Congleton Service can personalize with modifications per the new owner's requests.
Interested in this Vehicle? Call to Inquire.
1-802-879-0200
State of Origin
California