Congleton Service Rebuilds 1995 RRC for Orvis & Barbour
Taylor Congleton
|
November 7, 2019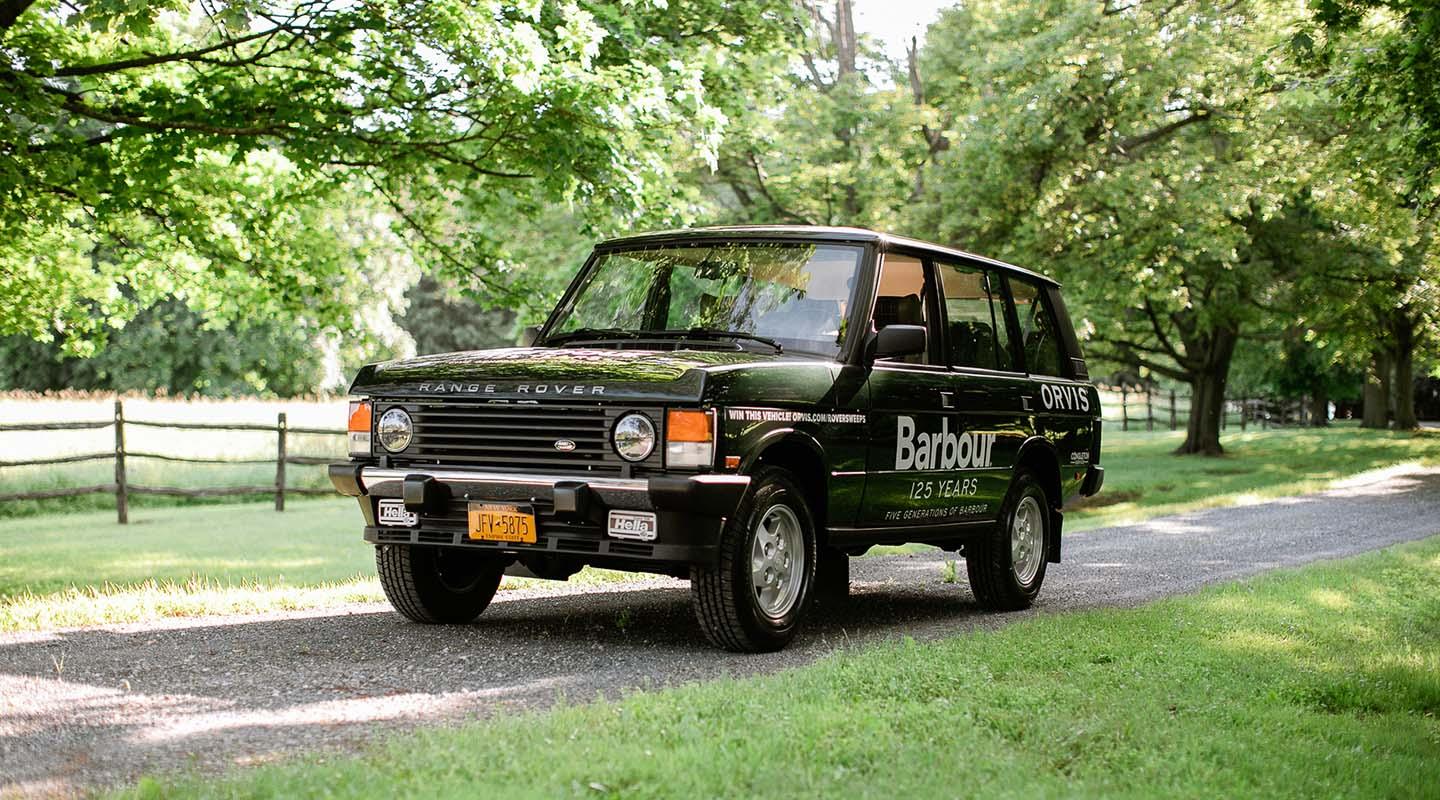 Orvis has commissioned an exclusive Range Rover Classic, excellently refurbished by Congleton Service, for this year's sweepstakes. This one-of-a-kind vehicle features Barbour interior detailing throughout the interior. Orvis will tour the vehicle through North America from starting in September 2019. The sweepstakes officially ends on March 31, 2020, and one lucky winner will have the pleasure of taking it home with them.
The Vehicle
This 1995 Range Rover Classic LWB in iconic Epsom Green boasts a low 79,088 miles and a new 4.6L engine. It has been carefully refurbished with a million new parts and modern technologies by the highly-skilled, dedicated team at Congleton Service. Finished with one-of-a-kind Barbour interior detailing, it's the ultimate Range Rover that will undoubtedly stand out in a crowd.
The History
Taylor Congleton found this vehicle while working on another project for a collector in Maine who owned about eight Range Rover Classics. A sticker on a particular 1995 LWB piqued his interest and after further investigation, he realized that it was actually one of the first trucks he had worked on when first starting Congleton Service. The owner was interested in seeing what Congleton could do with the vehicle so Congleton purchased it and brought it back to his shop in Vermont. Having known the vehicle for 10 years, he was familiar with it and confident of its potential. When Orvis called him up and asked him to refurbish a Range Rover Classic for their 2019 Sweepstakes, he knew of just the vehicle for the opportunity.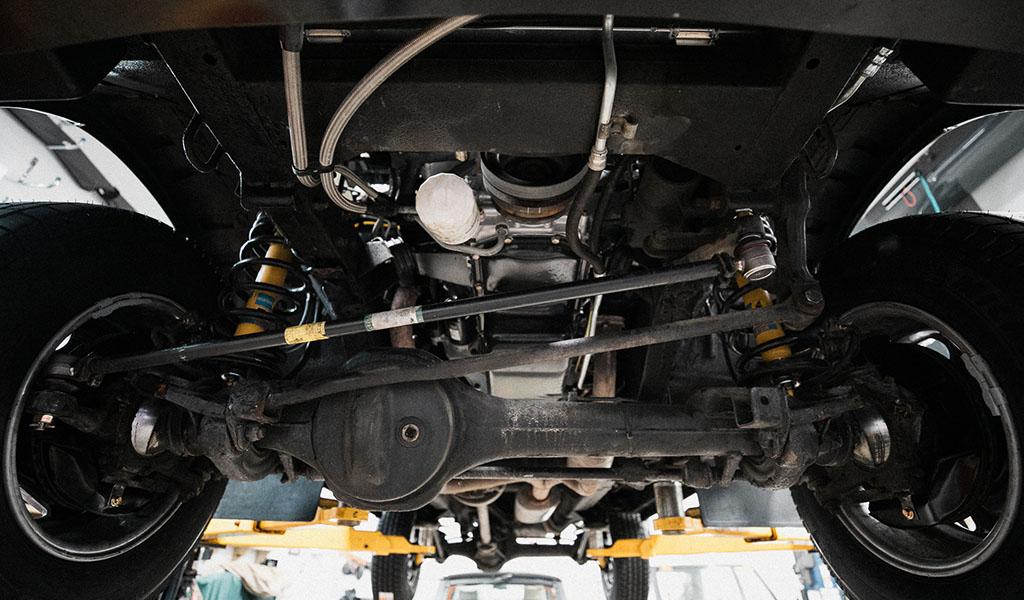 The Rebuild
Taylor and his technicians at Congleton Service spent approximately 200 hours refurbishing this vehicle to get it ready for a new lease on life. Technicians first removed the drivetrain, all the body panels, doors, roof, glass, and interior and prepped the vehicle for a complete paint job. After the paintwork was complete, the iconic Epsom Green was back to its original glory. The technicians then reassembled the body with all new window rubbers and seals, new quarter glass seals, new windscreen seals, and new door seals. They also rebuilt the doors and door interiors to achieve the right tension, ensuring that they work properly.
While the exterior was being completed, the technicians built up the engine and drivetrain. The vehicle now has a new 4.6L Long Block engine from Congleton Service with a new ZF 4 HP Transmission and transfer box. Technicians built up these components with powder-coated pieces to accomplish as new an aesthetic as possible in the engine bay. They then offered the rebuilt drivetrain to the body and chassis and bolted it in with new hardware, including new engine mounts, and powder-coated pieces. A new rubber U-joint was also installed.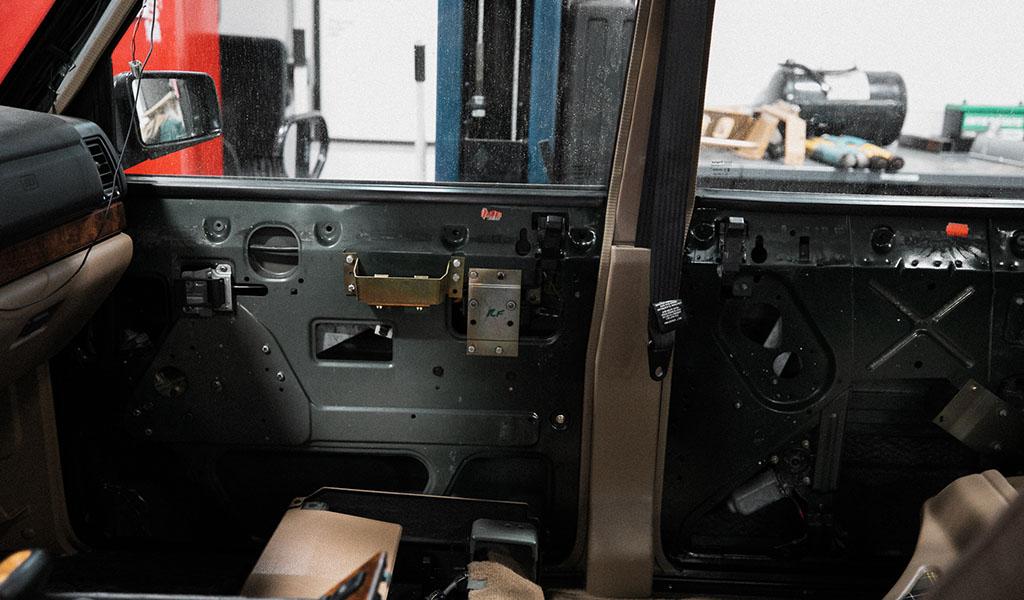 An NRP performance exhaust system and catalyst Y-pipe were installed. Engine cooling is handled by a Congleton Service ICEBOX Performance Radiator, an all-aluminum hand-built radiator designed and produced in the USA and TIG welded by hand. The extensively engineered construction and sophisticated core ensure significantly better cooling efficiency over your old stock radiator. A custom oil cooler, oil cooler lines, and new cooling hoses were also installed. Along with a new starter, alternator, distributor, plugs, wires, throttle position sensor, step remote, battery, mass airflow sensor, and new air filter.
Technicians installed new shocks and springs. Steering received a new power steering pump and lines, new sway bar links, steering damper, track road, drag links, and tie rod ends. The brakes will now excel with new discs, pads, calipers, and a new brake booster pump. Powder-coated rims are wrapped in new Michelin Defender LTX Latitude 225/75R16 tires. Technicians also added a Congleton Service performance ECU.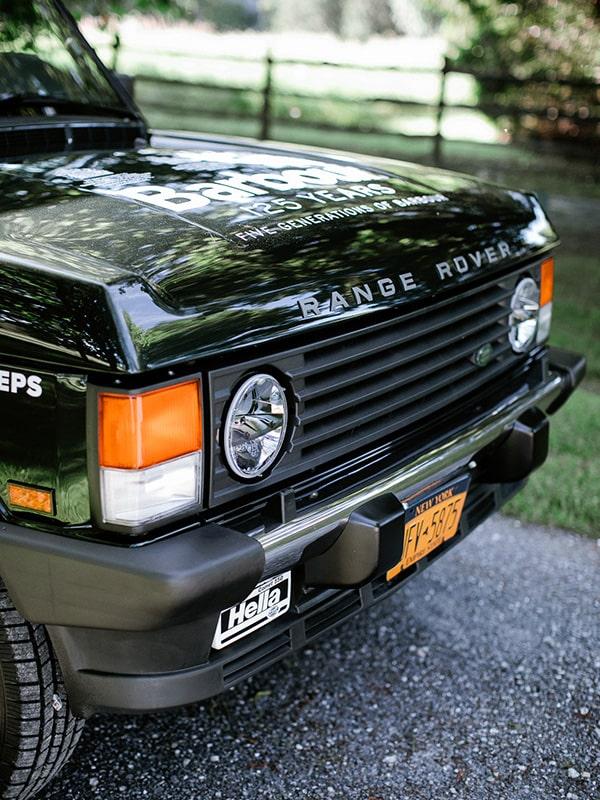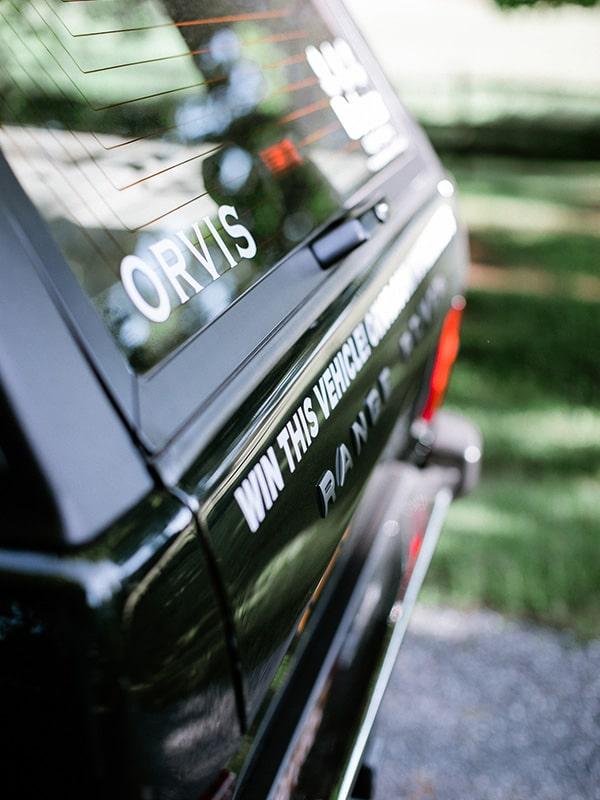 The Exterior
The vehicle's exterior looks like it just came off the factory floor with a new windscreen, upper liftgate, refinished window frames, and all new exterior moldings. Ballasted Xenon/HID headlights provide radically more light than the original sealed beam halogen units. There are new mud flaps and mud shields in the axles, new bumpers, new skirts, new fog lights, powder-coated bonnet latches, new bump stops, and new reflectors. And a complete Waxoyl hard wax on the underbody. New emblems pop against the complete paint job in Epsom Green (Congleton's personal favorite paint color for the Classic).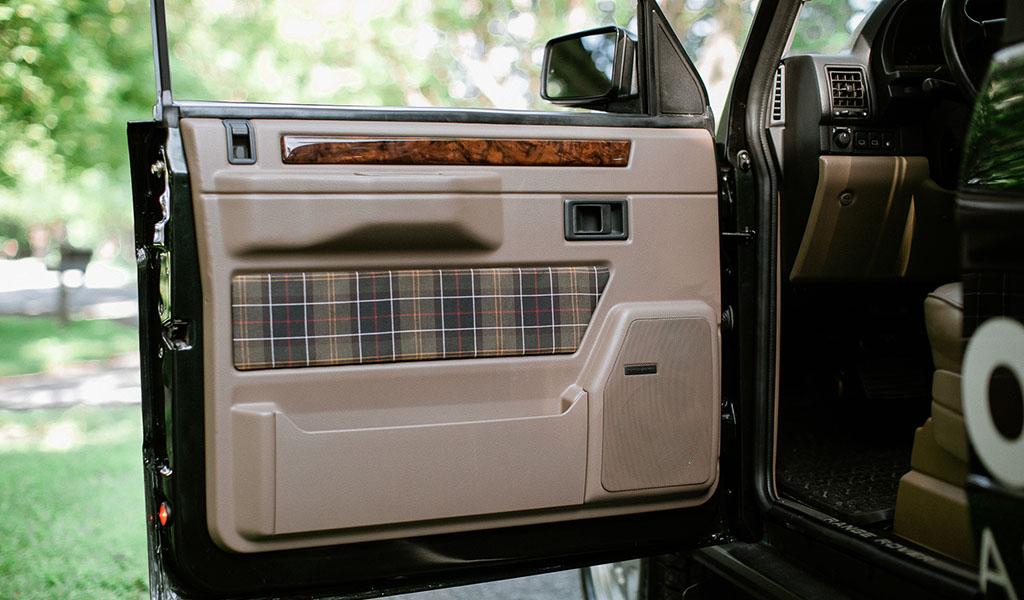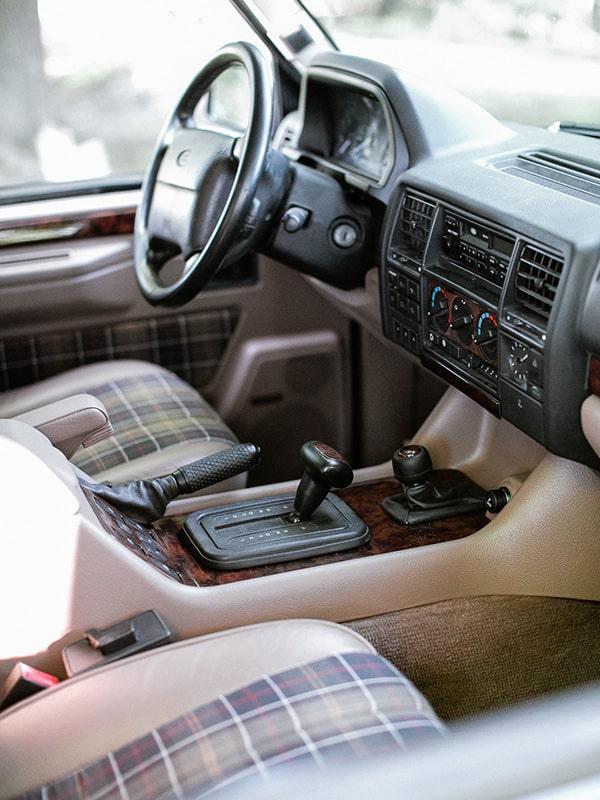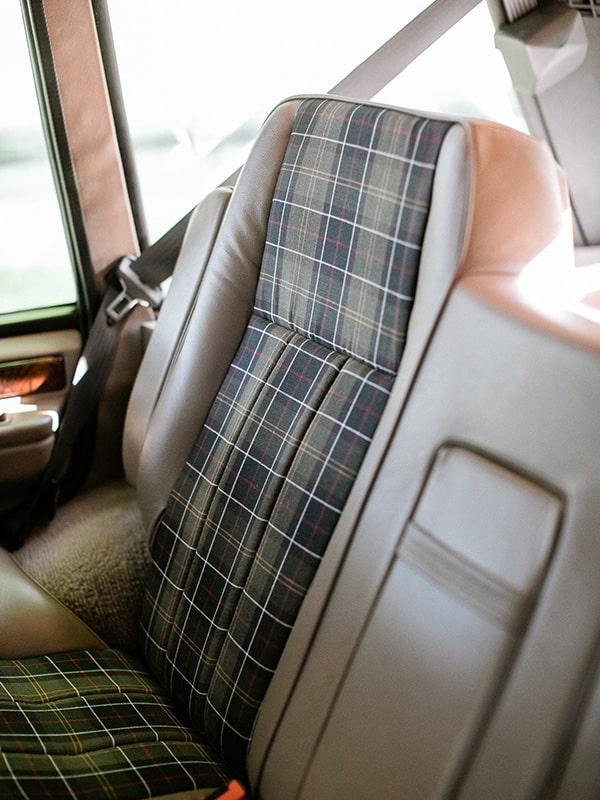 The Interior
The unique interior boasts new seat base trim, new speaker covers, new dash surround, completely refinished wood interior in beautiful burled walnut, and the custom interior coachwork with one-of-a-kind Barbour detailing that will truly make this vehicle stand out in a crowd. It is also fully soundproofed with Dynamat Xtreme insulation, creating a cabin that approaches the quietness of modern cars. The seat control ECU was rebuilt so power seats and mirrors will continue to work properly. Technicians also rebuilt all door interior guts and the window mechanisms are new or rebuilt. The door pop tension was set. New bulbs throughout the interior. To ensure comfort and convenience for the new owners, the keyless entry system was rebuilt so that it can be maintained.
After completion, technicians performed a 1,000-mile road test to ensure that everything about the vehicle was up to Congleton Service's discerning standards. They then made any necessary adjustments before a final 200-mile road test pre-delivery to the Orvis headquarters in Sunderland, VT. The vehicle is good to go and ready for a lifetime of adventures with its new owners!