Vehicle Sold
1994 Range Rover Classic LWB – Josie
$80,000.00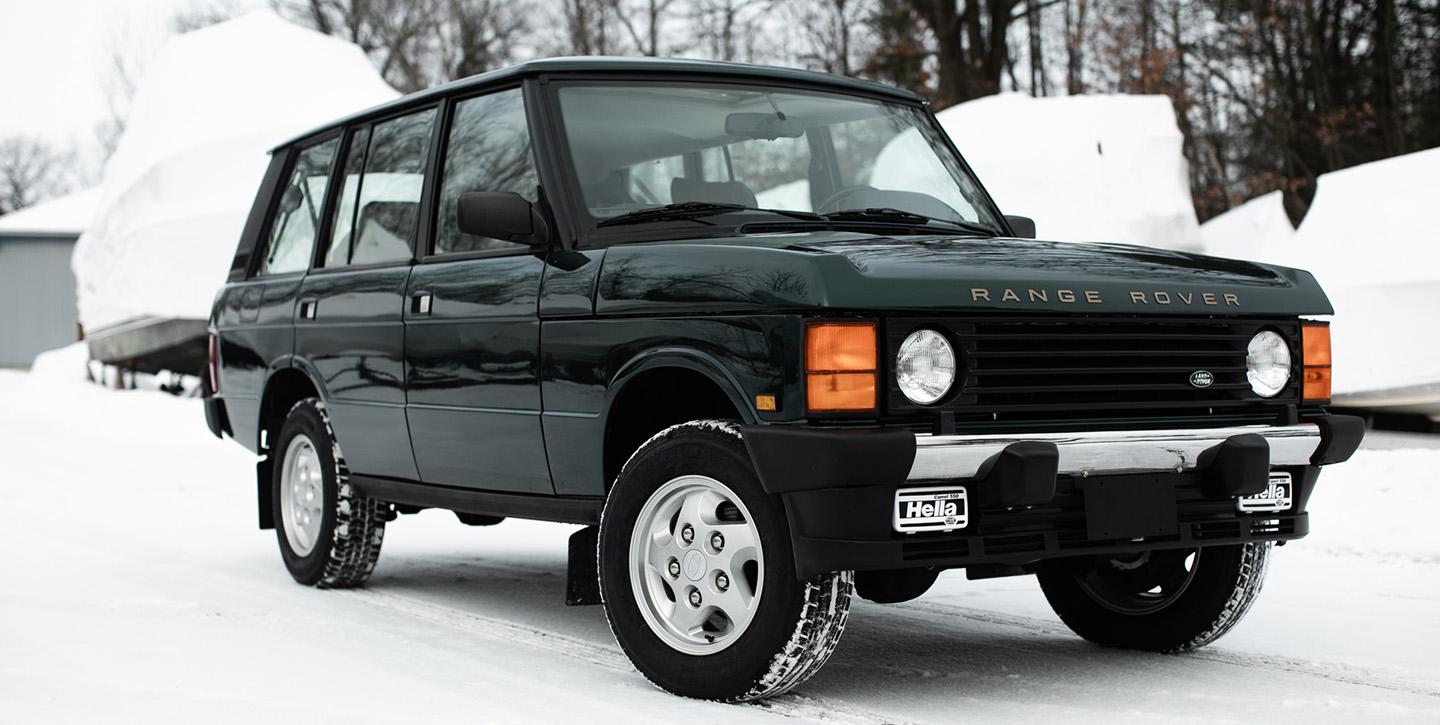 Vehicle Overview
---
Not for the faint of heart, this 1995 Range Rover Classic is a time capsule. 24 years since manufacture with only 20,000 miles on the odometer. This truck defines mint, it is one of the finest original Range Rover Classics we have seen.
Unfortunately, this vehicle no longer available.
Additional Information
---
Taylor Congleton received a tip on this Range Rover Classic and from what he heard, it sounded incredibly promising (maybe too good to be true). So he personally drove down to Brooklyn to investigate. The family that owned it had it in a garage, where it had been sitting for years. An uncle had made the original purchase and drove it minimally. Afterwards it passed through the family. This Range Rover Classic was the stereotypical "barn find" with an insanely low mileage of 20k and consistent garage storage. Taylor did his due diligence and inspected the vehicle before giving it the thumbs up and purchasing it.
Once back at the shop, a full inspection confirmed that the truck was in incredible original condition. The goal was to maintain this vehicle's integrity and originality, while updating anything that failed due to years of sitting and not being driven. The engine was in great shape, but due to the aforementioned neglect, all rubber gaskets had failed. Congleton's expert technicians resealed the engine and drivetrain. They also installed a Congleton ICEBOX Performance Radiator, our all aluminum hand-built radiator. It's designed and produced in the USA, and TIG welded by hand. The extensively engineered construction and sophisticated core ensure significantly better cooling efficiency over the old stock radiator. The techs also corrected the suspension and brakes with new components. They completely disassembled the exterior and interior, installing Dynamat and painting the floors and body to get the vehicle back up to mint condition. The Range Rover Classic was then completely reassembled and looked as good as it did 24 years ago leaving the factory floor.
This 1995 Range Rover Classic LWB is not for the faint of heart. We are hoping for a wonderful new home for this pristine vehicle, one that will ride it—and enjoy it—regularly.