Congleton Certified Restorations
The World's Finest Land Rover Defenders and Range Rover Classics. We are not building vehicles for those that settle, these vehicles are in a class of their own.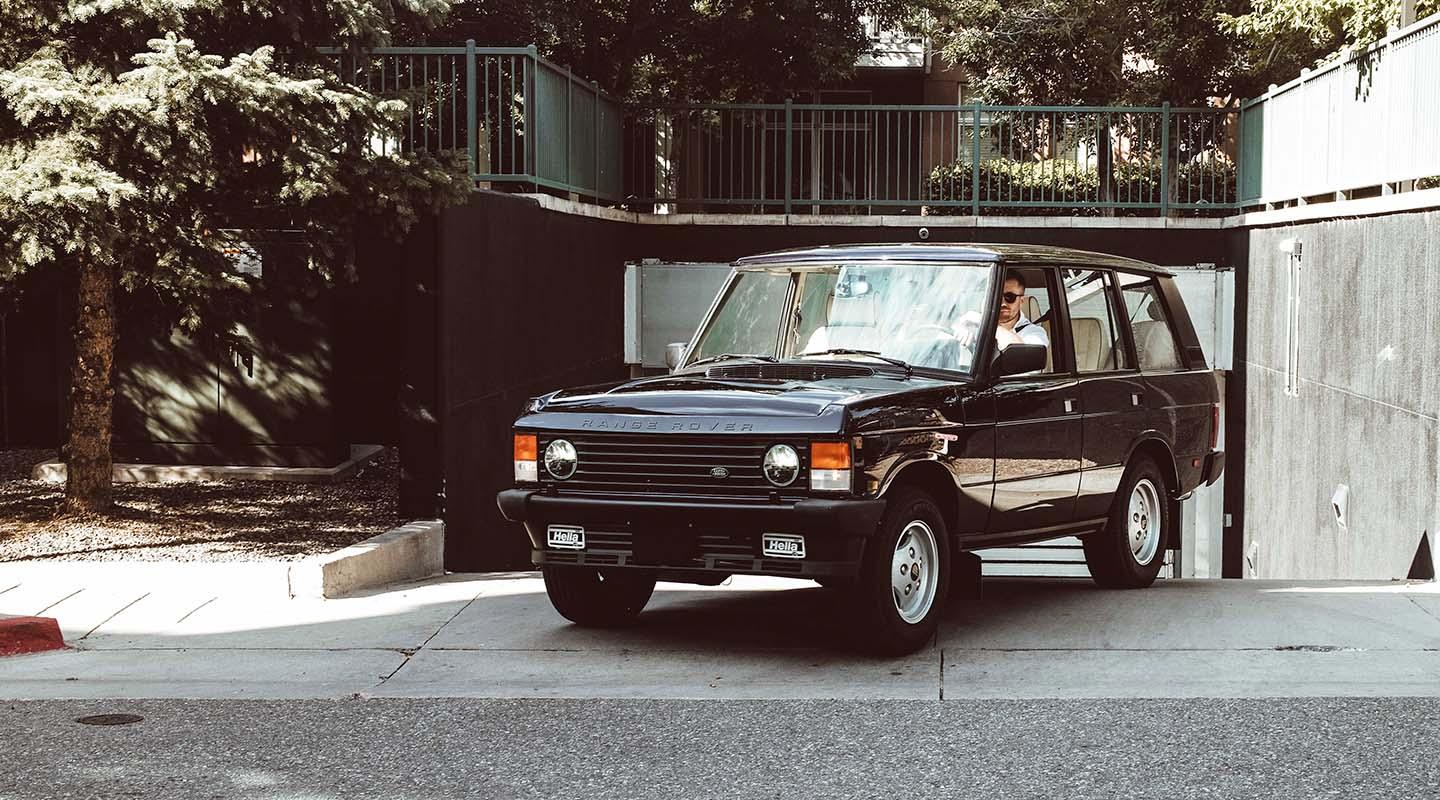 Phase One
Sourcing and Selection
Restoring Land Rover Defenders and Range Rover Classics from the ground up by hand starts with finding the best candidates. It takes a very specific level of condition for a vehicle to even be considered for one of our Certified Restorations, our team is extremely experienced in sourcing the finest possible vehicles to start with. Everyday our team employs a variety of searches across the country looking for the most outstanding Defender and Range Rover Classic candidates to present to our founder for review. It's unsurprising to find that many of the Defenders and Range Rover Classics that we come across are advertised as "Perfect" or "Fully Restored" when in reality they are, in some cases, 1000+ labor hours away from being stamped and numbered as a Congleton Certified Restoration. We have spent the last decade producing the finest Defenders and Range Rover Classics in North America, and continue to invest in the best candidates, maintaining an extensive stock on and off-site for the needs of current clients and future clients alike.
Here at Congleton Service we understand the sentimental value that a vehicle can have to an owner and their family. On a few occasions we have been asked to restore classic trucks that were handed down from family members, giving us an opportunity to restore vehicles that can create generational memories for years to come. Bring us your vehicle, or select one from our extensive stock, and work with our team to design it to your exact specifications.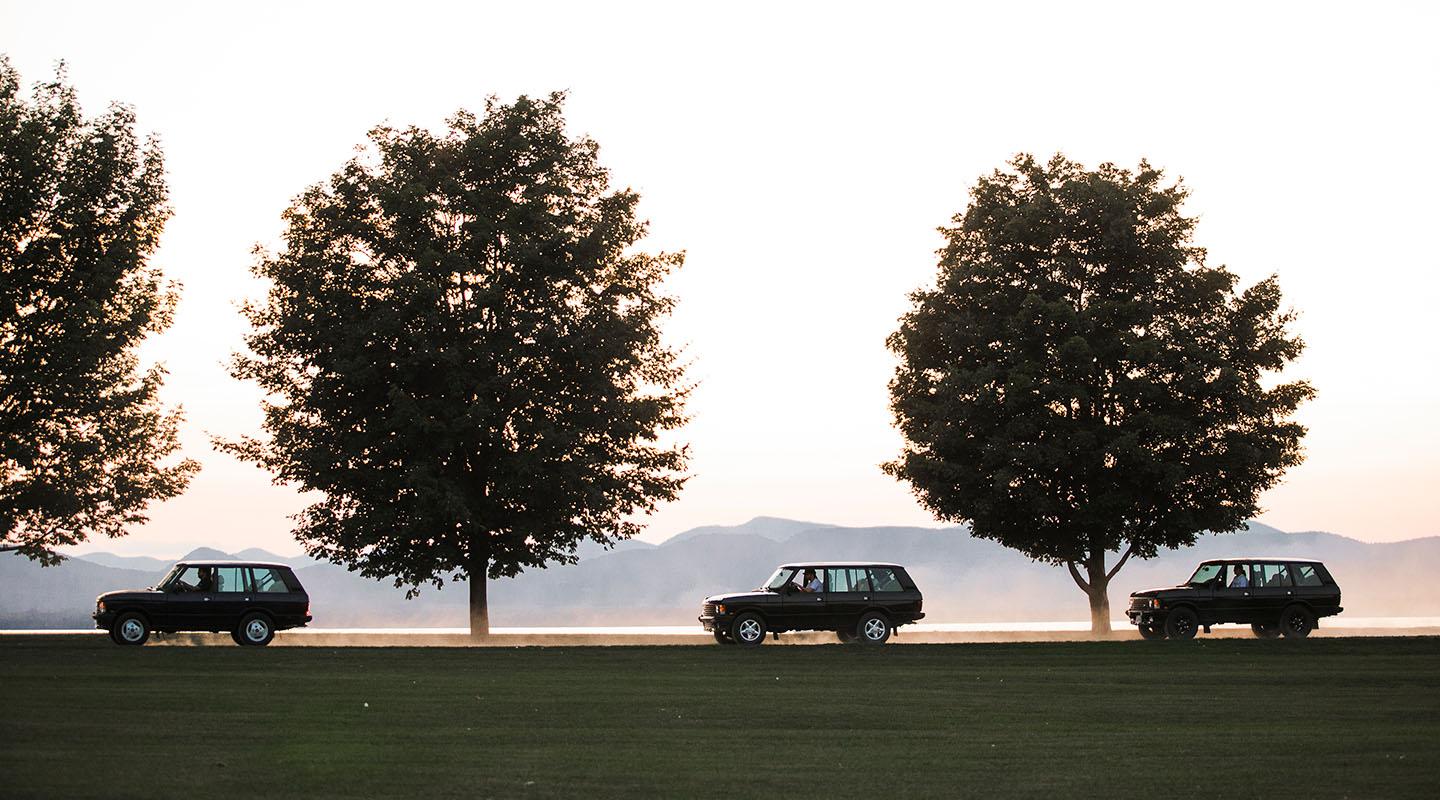 Evaluation and Planning
Once selected, inspected, and transported to our secure facility, each Defender and Range Rover Classic undergoes a rigorous examination and planning phase. The vehicle is photographed, evaluated, and then prepared for a complete teardown. There is no "100 point" or even "1000 point inspection" that can characterize the way that these vehicles are reviewed, because every single nut, bolt, and washer will be removed from the vehicle and every single piece of the vehicle will be addressed, removed, and cataloged. This is the only way that Congleton Service can offer the confidence that comes with a Congleton Certified Restoration. If you want a true restoration, every inch of the vehicle needs to be addressed, anything less is...
Teardown
Every Congleton Certified Restoration is entirely disassembled, with all 7400+ parts and components removed, evaluated, and organized. Most parts will be replaced with new Genuine Land Rover parts, or aftermarket options that exceed original spec, while others that are no longer available will be sent out to some of the nations best rebuilders and remanufacturers to be prepared for reintegration to the vehicle. Other rare, original components will be sent to specialists to be refinished, with no detail being overlooked. For our Range Rover Classic Certified Restorations, we elect to powder-coat many parts including the chassis and axles to ensure longevity and integrity, as well as give parts of the car a sharp satin black finish. When it comes to our Defender Certified Restorations, we typically elect for galvanization, as it is more fitting for the vehicle design and application. All Congleton Certified Restorations are completely disassembled and reassembled by our experienced technicians and our founder Taylor Congleton. We choose to build Congleton Land Rovers in this manner, not because it's easy, but so that we can offer our customers complete confidence and the knowledge that an expert has addressed every single component on the vehicle.
When original Land Rover hardware is not available our technicians source and select every bolt and screw necessary from various vendors to ensure the proper fit, and every single screw is set by hand, with every screw head facing the same angle when possible, as there is never a detail too small for a Congleton Certified Restoration. All bolts are treated and hand torqued to factory spec to ensure safety for our clients and their families. After spending decades tearing down and rebuilding Classic Land Rovers, we have identified the parts of the vehicle that are most vulnerable to rust and corrosion. When building these trucks we take the time to tape off and treat those vulnerable areas with Waxoyl. This protects these areas from seeing any moisture that can compromise the integrity of the build. Just another over the top measure taken by our team to ensure that we are building the most exceptional vehicles on the planet.
Phase Two
The Engine
Once the vehicle is completely disassembled and moved to paint and powder-coat, our expert techs begin building up the drivetrain, starting with the engine.
When it comes to choosing an engine for your Defender or Range Rover Classic, we are proud to offer a few different options. We all know that sometimes originality is the most desired, and for this reason we are happy to offer engines of a stock type, that are quite original with a few upgrades if that is what the client desires. For clients looking for an original restoration, we will remove and rebuild the matching-number engine to factory specifications.
The most popular engine option for these builds is the Congleton Service 5.0L SPECTRE V8 for Range Rover Classic or Defender. We handcraft the finest Land Rover V8s in the world for our clients looking for additional performance, improved reliability, smoother operation and increased efficiency. At best, a Range Rover Classic can achieve 0-60 MPH in about 10 seconds, with early North American trucks taking over 13 seconds to reach 60 MPH. With our Congleton Service SPECTRE V8 engines putting out up to 330 horsepower, our trucks can achieve this speed in a little over half the time… nearly as quickly as a brand new Range Rover HSE, we aren't very fond of driving in the right lane either.
Our own design improvements step in where the factory's final evolution of the engine ended. Traditional hot-rod techniques combined with modern technology create an engine that is a significant improvement to the platform, all without resorting to ill-advised shortcuts like supercharging. Best of all, our trucks retain their Rover V8 heritage and appearance when you open the bonnet.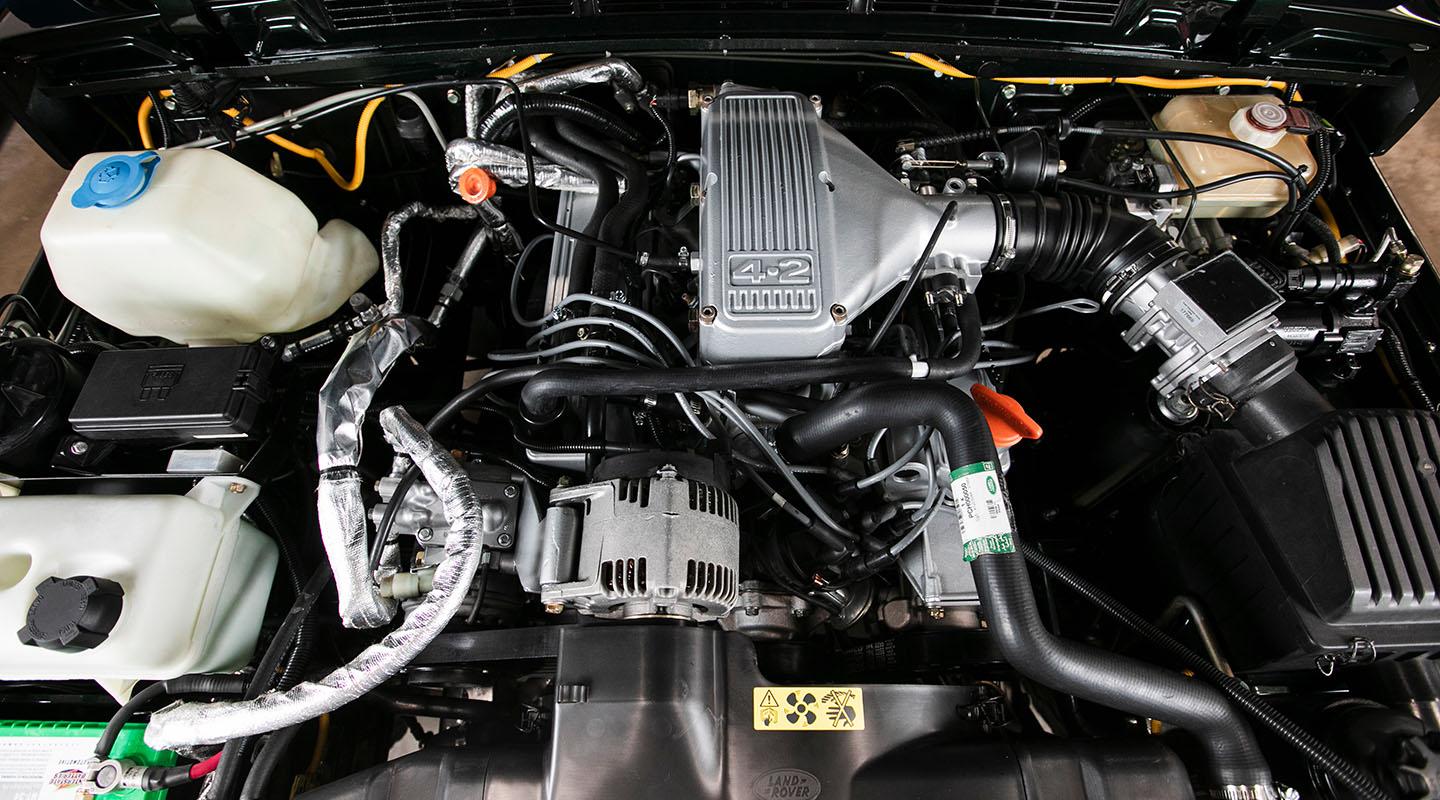 Smoother Running
In the final year of production of both the Defender and Range Rover Classic's V8 was significantly revised and those changes were retained in the second-generation P38. Most noticeably, the 1995 Range Rover & 1997 NAS Defender engine replaced the numerous belts at the front of the engine that drive many of the engine accessories with a single-serpentine belt. This greatly reduced engine vibration and noise when compared to the 1994 and earlier trucks. It is very challenging to correctly install a later serpentine engine into the bay of a truck that wasn't originally equipped and many parts need to be modified or changed to make it work as if it were factory. We are experts at this conversion and any of our builds can be equipped with the serpentine system.
Reliability Improvements
Custom "top hat" cylinder liners improve the factory steel seal that often leads to numerous failures, including slipped or cracked liners, gas and coolant mixing at the top of the engine, and eventual overheating. The large flange at the top of our liners provides a strong, positive seal onto the block and between the block and the head gasket. Rover V8s are famous for overheating and our liners address the true root cause of most overheating issues. The Congleton Icebox Radiator is extensively engineered to provide additional cooling to the Rover V8 engine. Our radiators are hand-made in the USA from aluminum and beautifully constructed, weighing nearly 50% less compared to the stock radiators. We replace the factory oil cooler lines with Icebox braided stainless steel parts, and add seven row oil coolers to boot.
Congleton Service engines undergo a high performance ceramic flow treatment through the water jacket, solving the "porous block" problem that Land Rover engines are known for. This coating is extremely reliable and durable and allows the motor to disperse heat in a much more efficient and uniform manner. Due to its impressive resistance to corrosion and high hardness rating, this process is used in many of today's high performance applications.
Performance Enhancements
Our highest specification engines make 330 horsepower and 350 ft/lb of torque with 5.0 liters of displacement, a 10.5:1 compression ratio and 6,800 RPM redline. You no longer have to sacrifice performance to enjoy a Range Rover Classic, but still retain the heritage of the Rover V8 platform.
While we'd love to write a mechanic's manifesto on the design and improvements of our engines, let's assume you'd prefer a simpler list.
New Congleton Service crankshaft

New, larger valves

Ported and polished heads

New forged pistons

New forged rods

New performance I-beam pushrods

New Congleton Service ROCK custom rocker assemblies

Custom Erson camshafts

New high performance Congleton ECU

Engine block is pressure and crack tested, then bored to overall dimension of the new flanged liner

New flanged liner is installed, bored and honed to a perfect dimension for the piston to travel within

Block of engine is decked for perfect mating between the cylinder head, block and liner

Cylinder heads are remanufactured, including but not limited to complete 3 angle valve job, new valve springs, new valve stem seals and surface decking

Engine block is flowed with a high temp ceramic coating and placed under heavy pressure for 24 hours to cure

New ELRING cylinder head gaskets

New lifters

New camshaft bearings

New piston rings

New crankshaft bearings

New rod bearings

New timing set

New rear main seal

New oil pickup tube and sump screen

Redesigned Cold Air

Factory or custom exhausts options, ranging from mild to wild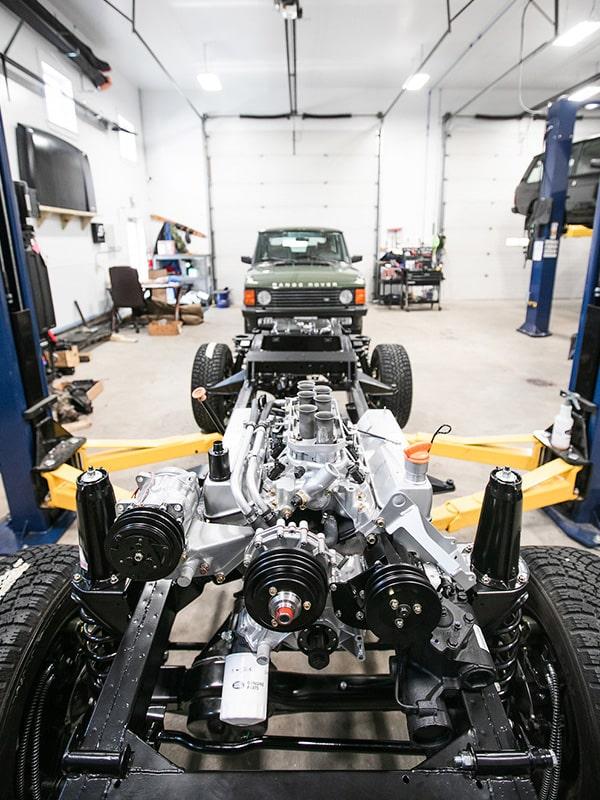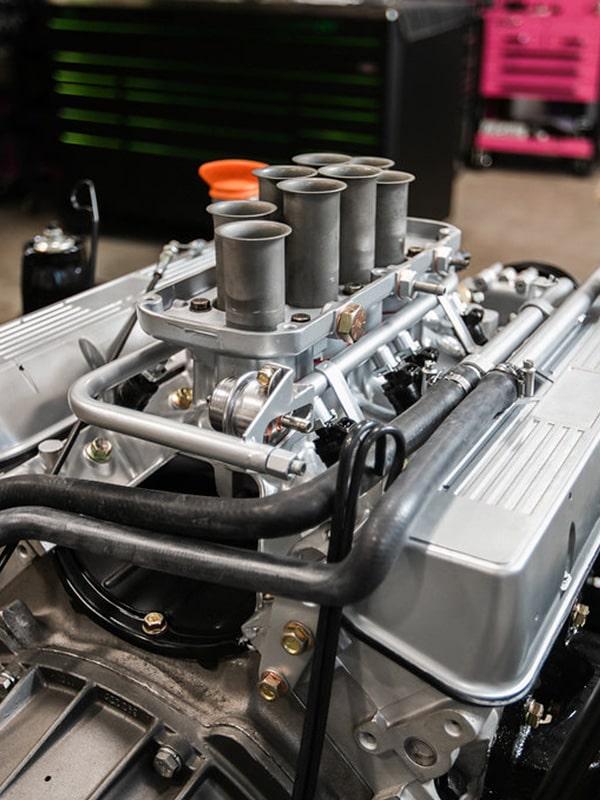 Phase Three
Transmission and Drivetrain
Our Range Rover restorations feature automatic transmissions that are fully rebuilt using all genuine ZF brand internals. Our Defender restorations can be fitted with either R380 manual or ZF transmissions. Each of these units are bench tested on the transmission Dyno after the rebuild to ensure smoothness of shifting and proper shift points, as well as ensuring that the clutch & clutch packs are functioning properly after the rebuild. These ZF units feature re-cut and rebuilt torque converters, brand new Land Rover genuine kick down cables and, of course, new genuine filters. This is the highest quality drivetrain solution offered for your Land Rover.
Transfer Box
The Land Rover Defender and Range Rover Classic featured two different transfer cases. The transfer case found in all Defenders is the LT230, which is also found in the early Range Rovers. The Borg Warner chain driven case was added in 1989 for smoother operation Each transfer case that we offer is replaced with a new redesigned piece that eliminates the oil leak that is common on the original case, and has new parts where needed.
Suspension
We are experts in rebuilding the factory air suspension system, and some of the only technicians comfortable working with such a complex European system. They are unreliable after decades of drying out, but reliable for years once correctly rebuilt at our facility. You can also choose to go with coils and springs, in various configurations depending on your intended use. All of our Defender vehicles come with coil springs, which are typically Genuine Land Rover. We have extensive experience creating suspension solutions for everything from buggy racing and rock-hopping to high-speed highway stability.
Brakes
The later Range Rover Classics actually have pretty good anti-lock brake systems. The Defender vehicles have acceptable brakes that can be replaced & adjusted to be quite sufficient. We rebuild them to better-than-factory specs and hand bend custom stainless steel brake lines that are adjusted to the same angles as the factory. These stainless steel lines are significantly more reliable and will never wear out. We also rebuild and restore the traction control system. If desired, larger brakes can be fitted to supplement the stronger drivetrain options available.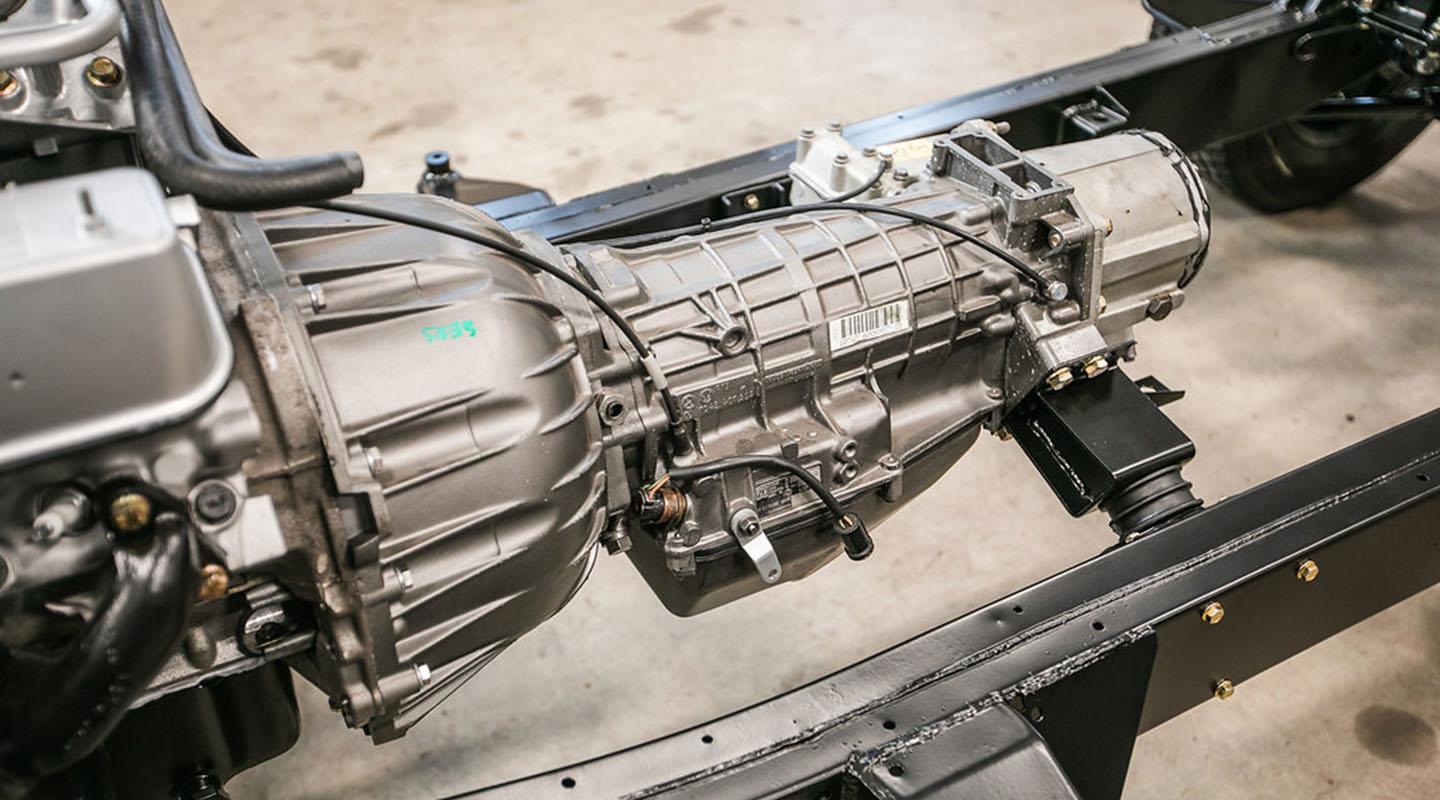 The Final Phase
Interior and Media
We can appreciate that the interior of the vehicle can be the most important part for some owners, and we spare no detail to deliver some of the finest Range Rover & Defender interiors ever. While the Defender interior is very essentially basic, the Connolly leather in Range Rovers is truly amazing. We source the correct Connolly leather in all of the original factory colors and return your truck to its original factory appearance. Seats are stitched exactly as the originals, depending on year and model. We will construct the interior of your Congleton Certified to your exact specifications. The sky is the limit here. Pick your color of carpet, seats and piping. If you want a leather dash, it will look like the factory did it. Heated seats, audio upgrades, Bluetooth connectivity, back-up cameras, we can do it all.
We recreate many interior parts that have long been unavailable and are cracked or missing on most trucks. We also have a large store of parts that are no longer available that we have collected over the last decade as these trucks began to disappear. In most cases we can even refurbish broken factory radios and/or add a discrete 'phone cord or Bluetooth to them. We have also recently added to our arsenal the ability to install our exclusive Congleton Service Infotainment System, which is a factory Land Rover upgraded stereo recently released by Land Rover for their Heritage program. The Congleton Service Infotainment System includes Bluetooth, navigation, touchscreen, and a USB plug head.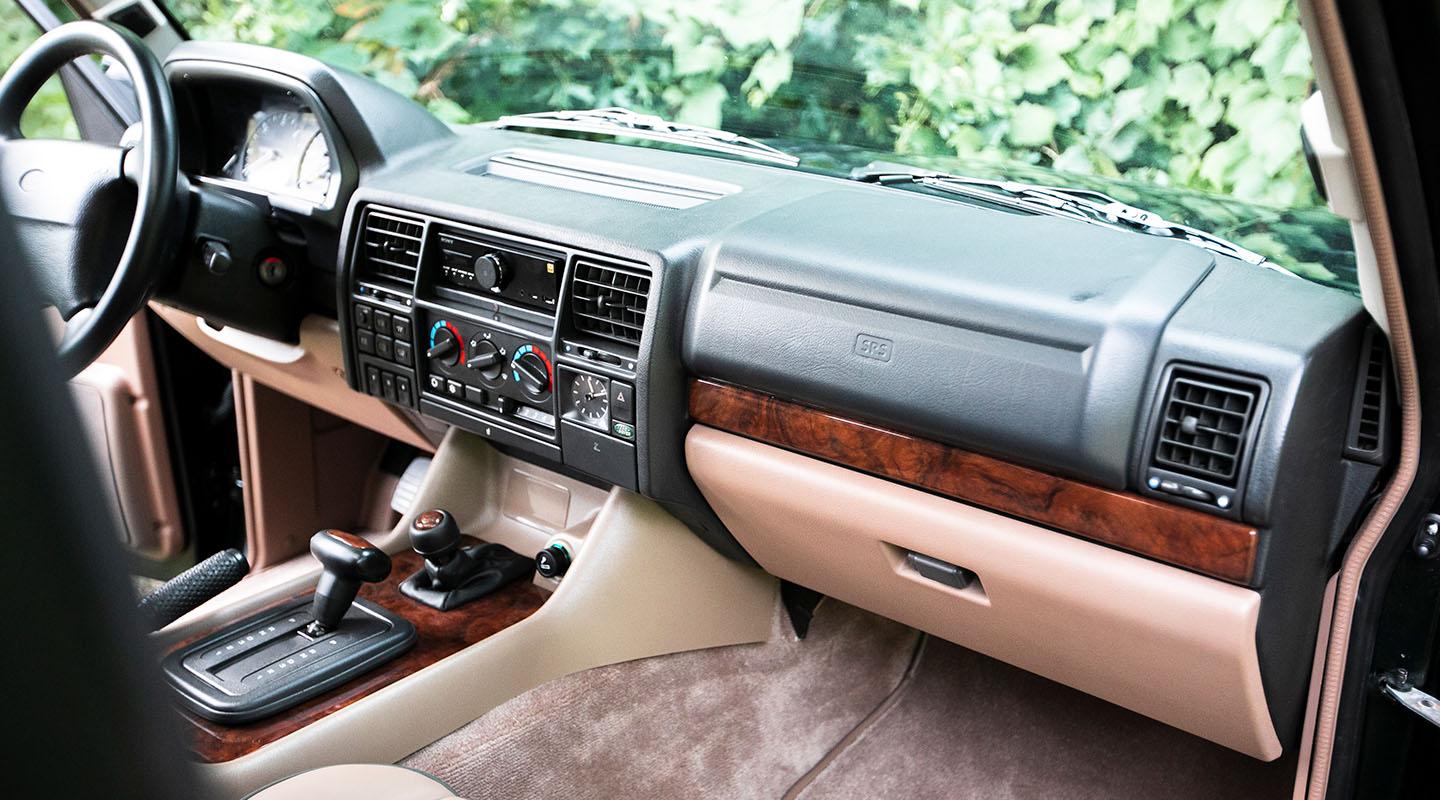 Wheels and Tires
The options here are truly endless. We can source wheels from anywhere in the world, and wrap them in the finest tires on the market. Wheels can be original, or painted to match the vehicle. The aesthetic you desire is exactly what you are going to receive. We also have a selection of original genuine Range Rover & Land Rover wheels ranging from 5 spoke, to 3 spoke to the classic tornado wheels that came on many later LWB models, to the Wolf steel wheels that are very appropriate on any Defender.
Paint and Corrosion Protection
Correctly painting a Land Rover Defender or Range Rover Classic is extremely labor intensive, and doing it correctly costs more than many new cars. Paint is so often over looked, it's nearly always disappointing on a "restored" vehicle. At Congleton Service, the truck is fully disassembled and the chassis is stripped, primed, and sanded. There is no taping or overspray, because we paint the chassis and panels in their raw metal and fully disassembled form. We don't use fillers or take any short cuts to create straight panels, and in some cases have the last new panels for this make left in the world. We can replicate the factory's paint techniques for original restorations in any of the original colors. In most cases, we improve on the original methods, provide additional protection to the chassis and exterior panels and utilize modern longer- lasting paint. Of course, you can pick any color you want or come up with a custom color scheme to fit your desires.
Sound Proofing
The interior of both the Land Rover Defender and Range Rover Classic is not the quietest place at highway speeds. The Defender is essentially a nicer version of a tractor, albeit an extremely valuable one. Most of our clients choose for us to add copious amounts of sound proofing in the roof, floor, bulkhead, door panels and corner panels. This, coupled with the smoother-running serpentine engine, creates a cabin that approaches the quietness of modern cars… although this is somewhat affected by your engine and exhaust choices.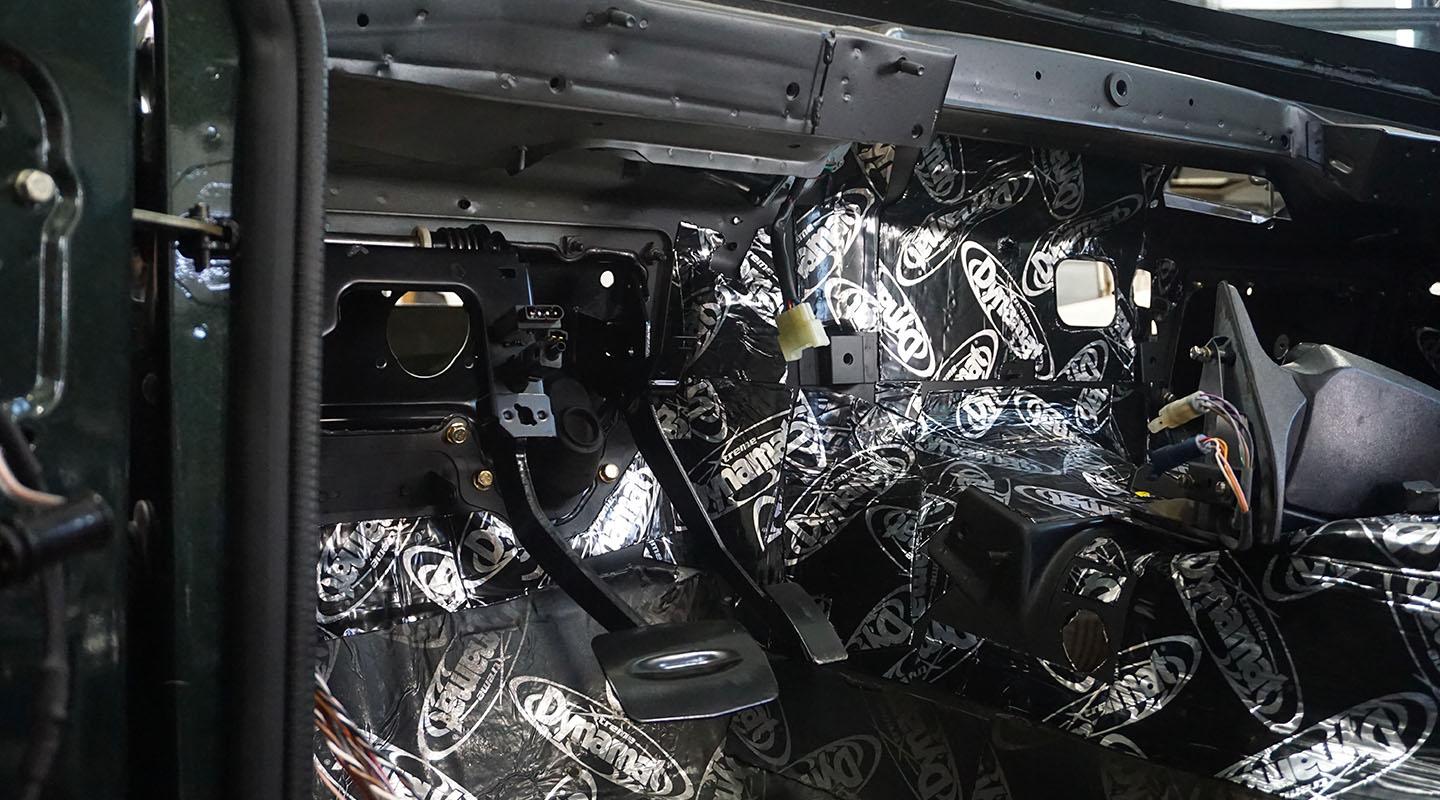 Wood Trim
Our wood inserts are refinished with the finest Burled Walnut available on the market. We could go on and on about the process, but we think these pictures speak for themselves. One of the many finishing touches that set our builds above all others.
Electronics
Technological advances have made it very easy to add modern audio and video solutions to any vehicle. Bluetooth music and phone, satellite radio, rear view camera, rear seat video, navigation systems, remote starting, and more are easily integrated. Just tell us what you want. We also rebuild the original factory keyless entry systems and make them fully-functional and longer lasting. LED or HID/Xenon headlights are a popular choice, as they provide radically more light than the original sealed-beam halogen units.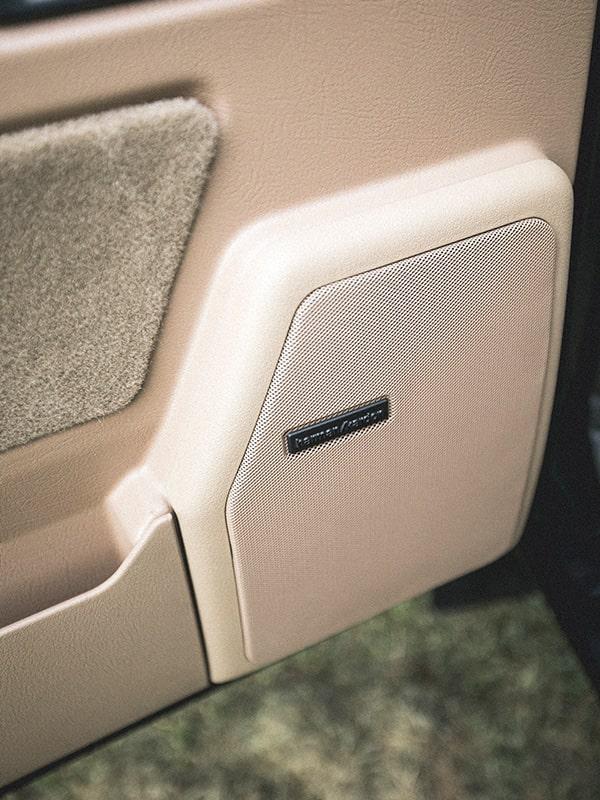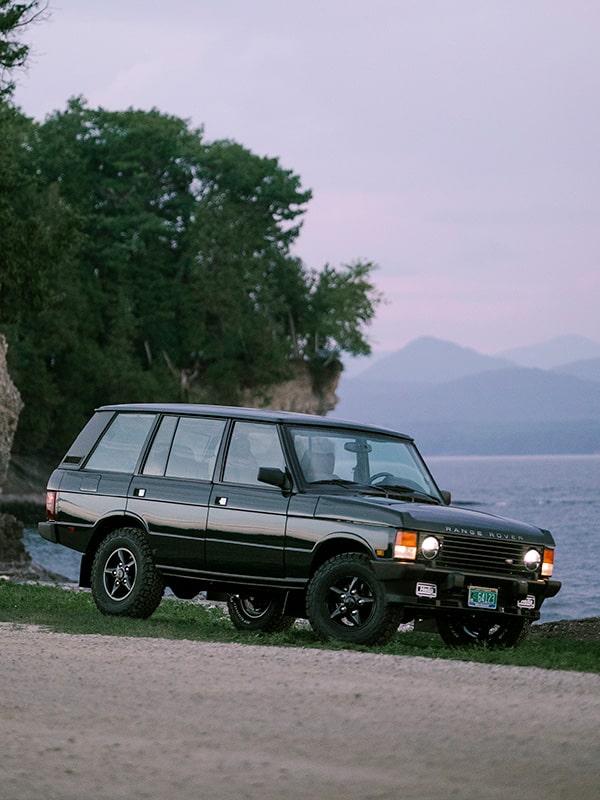 Interested in owning a Congleton Certified Range Rover Classic?
We are not building vehicles for those that settle, these vehicles are in a class of their own. And they are not for the faint of heart. No, these vehicles are not inexpensive. Yes, you could purchase a new Range Rover or Defender for less.
But if you've read through these paragraphs—and understand the level of investment—and you want to move forward with a Certified Restoration, we'd be happy to discuss it further with you.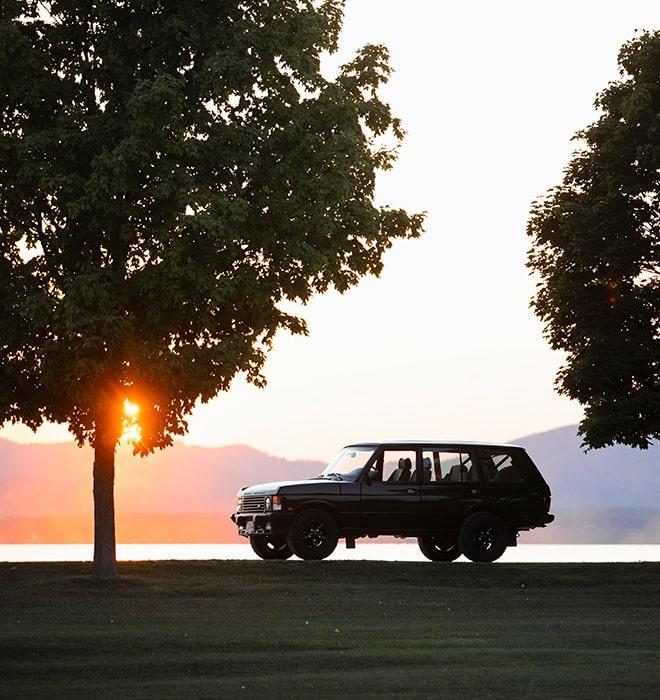 Taylor Congleton is as much a craftsman and artist as he is an engineer and master mechanic. There is no person on this continent who is more knowledgeable on the Range Rover Classic nor more capable of recreating it to its original assembly line grandeur.
Patrick S.
Owner of a Congleton Certified Classic