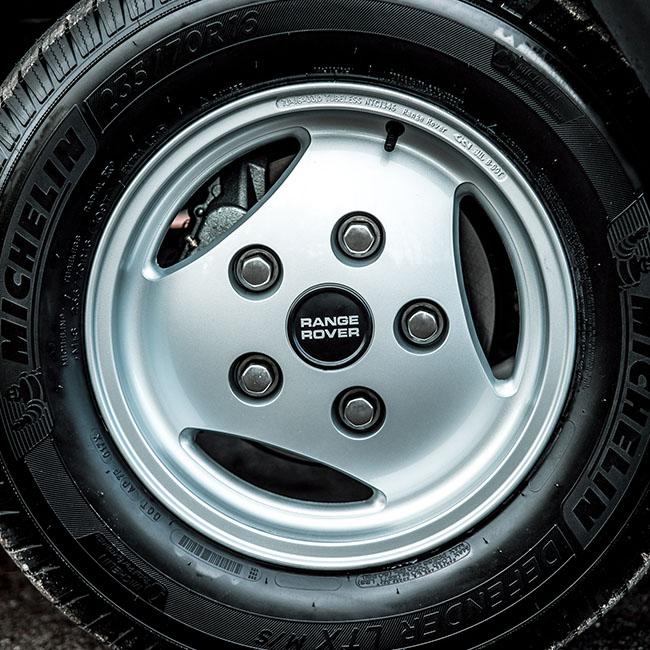 Land Rover Suspension and Wheel Repair in Vermont
Congleton Service offers a wide range of services that will keep your Rover operating safely on the road. From manufacturer's recommended tires and wheels to suspension repairs and upgrades, you can trust the specialists at Congleton Service.
Suspension & Wheel Services That We Offer
Suspension Repair
Suspension Upgrades
Suspension Conversions
Shocks and Struts
Seasonal Tire Swaps
Performance Tires and Wheels
Control Arms and Bearings
Electronic Air Suspension
Wheel Painting
Frequently Asked Questions
Our Certified Restorations are purely up to the customer. While we are experts in the Range Rover air suspension, we find that most of our clients prefer the perfect reliability of the coil conversion. We have found that standard duty genuine suspension rides very nicely on the Classics, and actually handles quite a bit better. The air suspension can often be described as, "floaty".
Yes, we have done this time and time again. Land Rovers are true off road vehicles, and their capabilities would shock many. We can take that to the next level with some minor, or major modifications. This can range from a +2" lift, to full 4" lift with coilovers, 4 link setups, or whatever your heart desires.
Besides the color of the vehicle, the most unique exterior aspect are the wheels. We leave this up to the client, as it's purely preference. There are stronger wheels, lighter wheels, larger wheels, or different colored wheels, we are happy to install anything you'd like on the vehicle(so long as they fit!). We can also repair wheels in house, and have them professionally refinished locally as we do frequently.