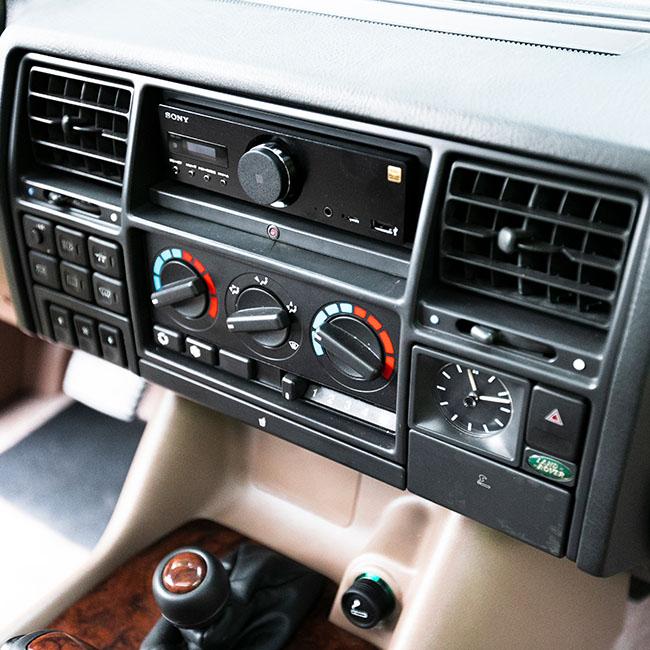 Land Rover Heating and Air Conditioning Repair and Service in Vermont
Your Range Rover, Land Rover, or Defender is ready for the long road trip. Let's make sure that trip is comfortable with a heating and air conditioning inspection and service from Congleton Service.
Heating & Air Conditioning That We Specialize In
Climate Control Service
We'll test all systems to ensure your comfort. From cold winter ski days to boating on the lake your Rover will be a pleasure to drive.
Heat and AC Repair
Electronic and diagnostic troubleshooting and quality repairs are the focus of Congleton Service. Keeping you and your family comfortable on the road.
Freon Recovery and Recharging
Congleton Service offers freon recovery and AC system recharging that also ensures the safety or our environment.
Frequently Asked Questions
As you probably well know by now, Land Rover electronics aren't always the most reliable. Your blower motor may need to be replaced, or you may have a loose wire. The most common issue we see is rodents eating through a wire.
There are many reason why your AC might not be blowing cold air. The most common reason is that you need to recharge your AC. If you have recharged your AC and your still not feeling cold air, please contact us!
Well… it depends on the smell. If it smells like burning electrical components, please turn off the vehicle and contact us immediately. If it smells musty and moldy, you may have had condensation sitting in your system for a while. If it smells like rodents… we can help you with that also!