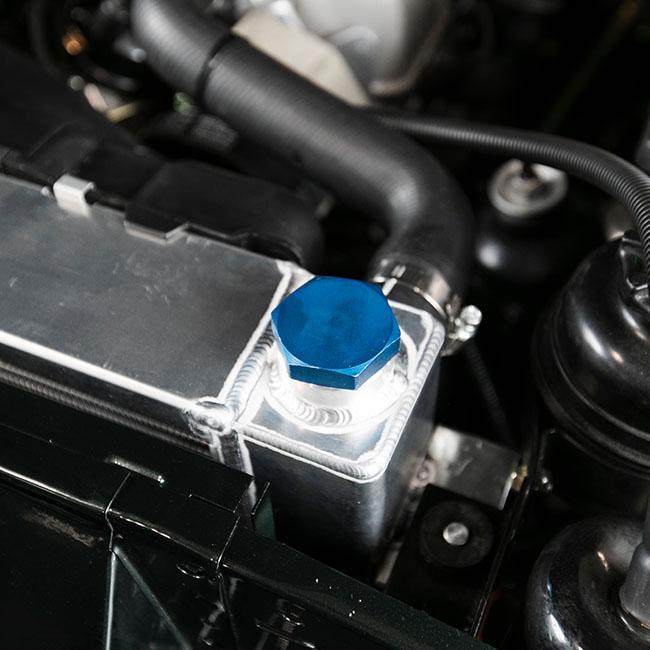 Land Rover Engine Cooling Systems Repair and Service in Vermont
Dealing with Vermont's unpredictable weather can take a toll on your Land Rover, but the experts at Congleton Service Team are here to help. Our team is fully equipped to handle any challenges your Land Rover's engine cooling system may face. You can count on us to keep your vehicle running smoothly and efficiently, no matter the weather conditions. Trust our experienced technicians to manage and service your Land Rover's engine cooling system with the utmost care and precision.
Frequently Asked Questions
We pride ourselves on building the most reliable & comprehensive cooling system for Land Rovers and Range Rovers. These engines are only as reliable as their ability to stay cool, and our Icebox system keeps these trucks as cool as necessary. The reality is that these engines are all aluminum and very susceptible to damage from overheating.
The best chance at keeping your Land Rover Defender or Range Rover Classic running for the longest possible life, is making sure the engine runs cool. The parts we select for this job are the best that we can source. A cooling system has many components, the most important being the radiator, water pump, and fan clutch. Unfortunately as the years go by, the genuine Land Rover units become obsolete, and we need to source aftermarket units. Thankfully, we have been able to source very high quality replacements, which have in some cases actually been superior.
No, in fact this is a very important & frequently overlooked part of a vehicle when power is added. It is extremely important to improve the quality of the transmission cooling system as well, as the additional power will raise the operating temps. We use custom stainless lines which dissipate heat & give a much longer service life. We also upgrade the factory cooler to a far superior unit with billet fittings.